Welcome to the website of Dye Pretty Hairstyling & Education
Emma
Hairstylist/Educator
With 15 years in the hairdressing industry and an experienced industry educator, Emma has a passion for hair styling and sharing knowledge. Combined with her love of cutting, colouring, wedding styling and her extensive knowledge of JOICO® colour, her expertise delivers an inspirational edge to her clients and her students. Her enthusiasm for the industry and her craft shines through in both her backstage work at NZFW and her participation in Q&A style panel discussions.
Amy
Creative Stylist/Educator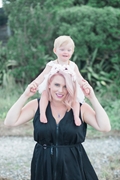 Amy has been in the hair and beauty industry for 17 years, She spent her earlier career entering competitions, doing photographic and editorial work, and has now settled into a lovely pace working at dye pretty. "From the beginning I have been inspired by this brilliant craft. My passion lies in the creativity of the industry, and one of my specialties is in beautiful foil and balayage work. From bright and bold, to soft and Dusky, I would love to explore it with you!"
Holly Graham
Colourist
Amber Leonard
Apprentice/ Junior Stylist
Dye Pretty Hairstyling & Education
Shop 4, 34 Whitemans Rd, Silverstream, Upper Hutt
043842004
Tuesday

Wednesday

Thursday

Friday

Saturday

9:00am - 6:00pm

10:00am - 8:00pm

10:00am - 8:00pm

9:00am - 5:00pm

9:00am - 4:00pm